Pay As You Go Support
For businesses with a limited IT budget or who are unsure of their exact needs the flexibility of having support available 'on demand' is often the best way of ensuring their IT has a safety net to rely on should something go wrong without having to commit to a regular spend.
Macintosh Electronics Ltd Pay As You Go (PAYG) support offers either remote or on-site 'on demand' IT support charged at a simple hourly rate. Clients only pay for the time actually used supporting their systems. What's more, Pay As You Go Support can also be used for any kind of IT issue or requirement, not just support, such as rolling out new systems or software or for assisting with reconfigurations or changes. PAYG customers will enjoy the additional benefit of not having to pay travel time or call-out charges.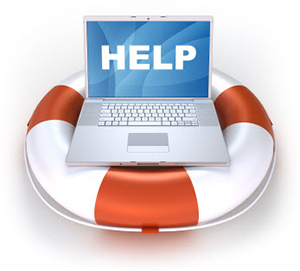 How It Works
Macintosh Electronics Ltd Pay As You Go IT support keeps things simple—you just pay for the time you use! Charged at a simple hourly (or daily) rate, Pay As You Go support allows you to control all costs with no unnecessary overheads.
Macintosh Electronics Ltd Pay As You Go support services provide flexible hours of cover—from normal office hours through to full 24×7—allowing customers to match the service to their business needs and the service offers a choice of remote-only or on-site-inclusive options, including access to the Macintosh Electronics Ltd Help Desk via telephone or email.
Mix And Match
Mix and Match gives you the freedom to choose the level of IT coverage that best fits your needs. Combine both Macintosh Electronics Ltd Fixed Price and Pay As You Go support in any proportion to meet specific business criteria.
For example, you could opt for 24×7 Fixed IT Support cover for an essential system or server whilst user workstations and laptops maybe covered only for remote support during business hours or simply on Pay As You Go. This flexible approach ensures that you get the best service at the most cost-effective price for your business
Call today for more details or Contact via our online contact us page
+44 (0) 161 796 5272