Domain Lookup
Size does matter
In the case of domain names the smaller the better. Of course short domain names are harder to find but if you can find one it has a number of advantages such as, it's easier to brand, easier to remember and it's harder to misspell.
Easy to remember
Try to get a name that's easy to remember and sounds good. General words are best for this but since these are all gone at this stage you should look for non general names or combinations of general names which rhyme and sound good together. Take elephantdroppings.com for example that's an easy to remember name.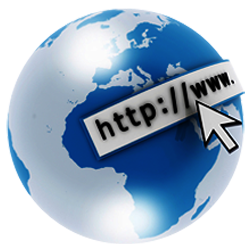 Relate to your business
If you use keywords which are related to your business industry you will help your search engine rankings. What's even better is if you can get your actual business name or a name similar to your company name as your domain name, this way all your off-line branding will pay off online as Internet users should be able to guess your domain name from your business name.
Avoid similarities
This means you should avoid choosing domain names that already have similar counterparts online, if you choose one of these people could end up on your competitors site rather than yours because they got confused over the two domain names.
.com is best
You should always aim for the .com version of a name, that's what most people will go to after doing a search or after typing something directly into their address bar, if you register .tv or .net or any of the other available extensions and your competition has the .com version then you've just lost a potential customer.