Fast, Secure & Confidential Data Recovery
Macintosh Electronics Ltd standard service will have your data ready for return within three working days of receipt of your media. Our emergency service option is available 24 hours a day, 7 days a week. Under this option Macintosh Electronics Ltd technicians are dedicated to your project until a successful conclusion usually within 48 hours.
Free Data Recovery Service Evaluation
For all of our Customers, corporate, government, non-profit, students or individuals, our standard service includes a free evaluation with no hidden costs. After our initial evaluation of your media, we require your approval of the exact charges before we proceed with the recovery.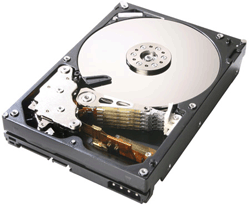 Worldwide Data Recovery Facilities.
With company-owned facilities and Class 100 clean rooms around the world, Macintosh Electronics Ltd works with multi-national corporations and business travelers worldwide. We can ensure that you consistently receive the same high quality of data recovery service no matter which Macintosh Electronics Ltd office you choose to work with domestically or internationally.
No Data, No Charge Data Recovery Guarantee.
Macintosh Electronics Ltd provides you with a "no data, no charge" policy on all recovery projects. If for any reason we are unable to succeed in the recovery of your data you will not have incurred any cost. (Only if you want old hard drive retuned)
Industry Leading Customer Service with Highly Trained Staff.
In order to provide our Customers with the best available data recovery service, Macintosh Electronics Ltd has made the commitment to maintaining a quality management system that stresses continuous improvement in processes, technology and the quality system. Our objectives are to ensure your needs are met and surpassed.
90% Data Recovery Success Rate.
Because of our high rate of success in recovering data, Macintosh Electronics Ltd has earned the respect of not only our customers but also the data recovery community. As a result, Macintosh Electronics Ltd has been successful in recovering data after others in our industry have failed. Our success is based on our 11 years of experience focused solely on data recovery. We have developed in-house software and hardware technology and training programs to ensure our specialists are equipped with the right tools to get the job done successfully.